Challenge
You may be working with data that is sensitive and you want to hide it. Or the output from one no-code tool is not quite what you are looking for. 
With Reshape API you can replace any letter or a word with a few simple steps.
---
Solution
Add your Webflow API key, select your account and select a trigger, just like in Zapier
Make sure you verify your API Key so it hooks up to our system.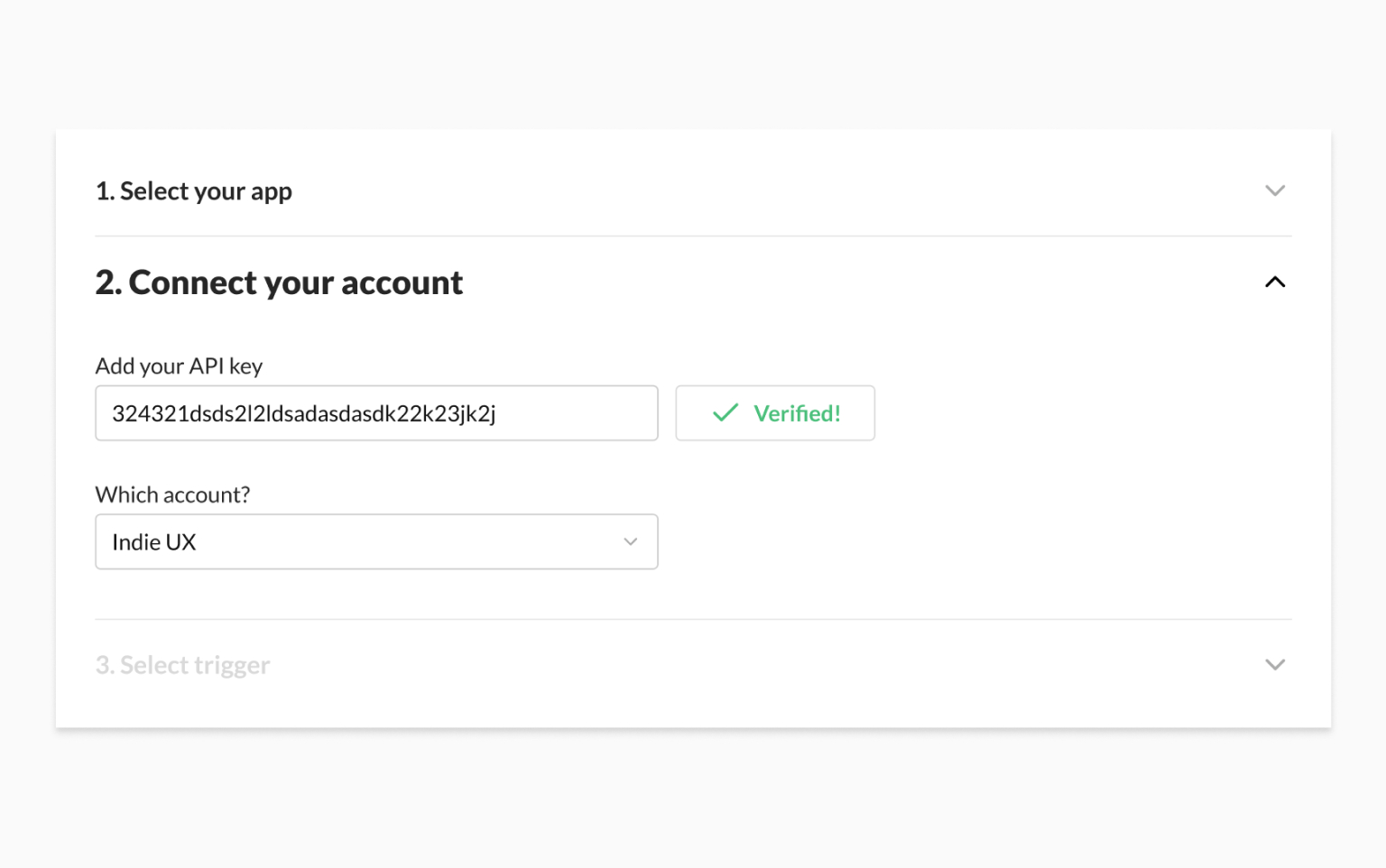 Now comes the fun part. Open up the transform selection window and select the one that will solve this problem. In this instance, choose Clean & Format Data.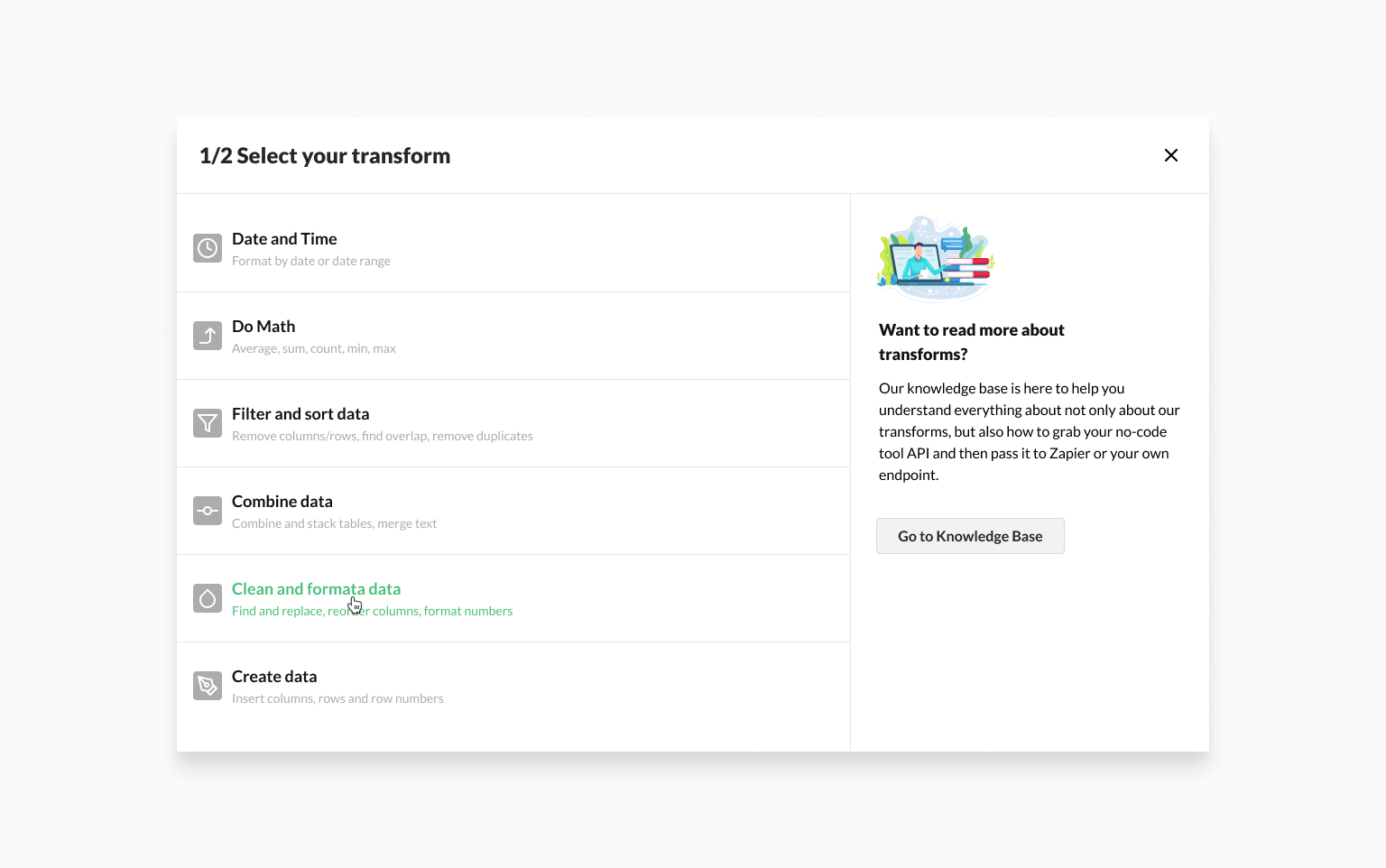 Then choose "Find and replace". This will help you single out an item from a collection of data points.
After you've selected your transform. You will be presented with a live builder. If you don't understand anything about code. Don't you worry. All you have to do is select which item you want to single out on your left. In our case, it is "rowTotal". Then, pick an item from that group or an array. In our case we picked out "USD". Then give that value a name and congratulations. Now, every single item that comes in "rowTotal" with a text "USD" will be replaced with "Dollars". You can do that with the "@" sign. Or anything, really. It's up to you!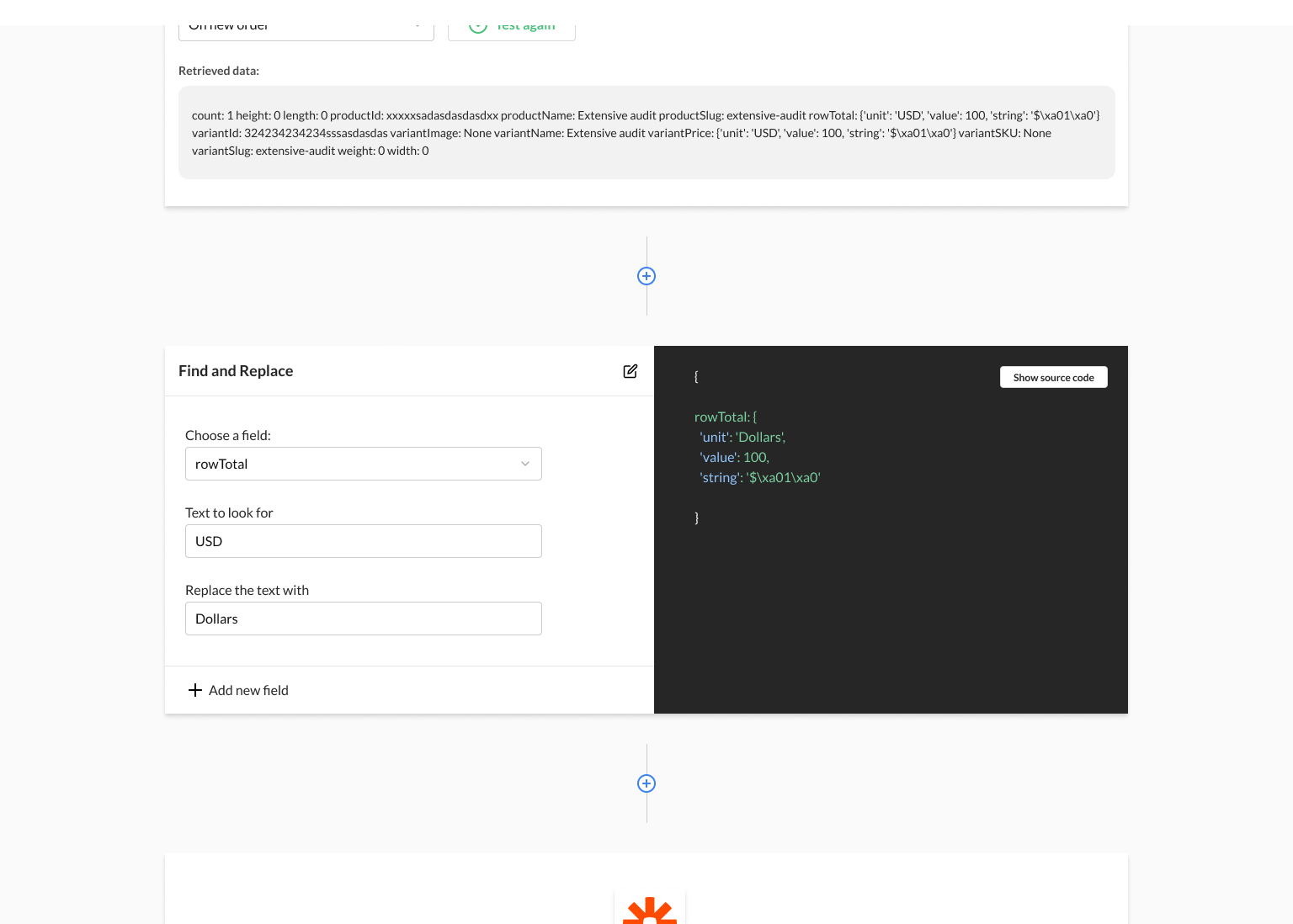 We will set up automation so that every time you receive a new order from Webflow. We will single out this item and pass it on to Zapier where you will set up your automation with other no-code tools.